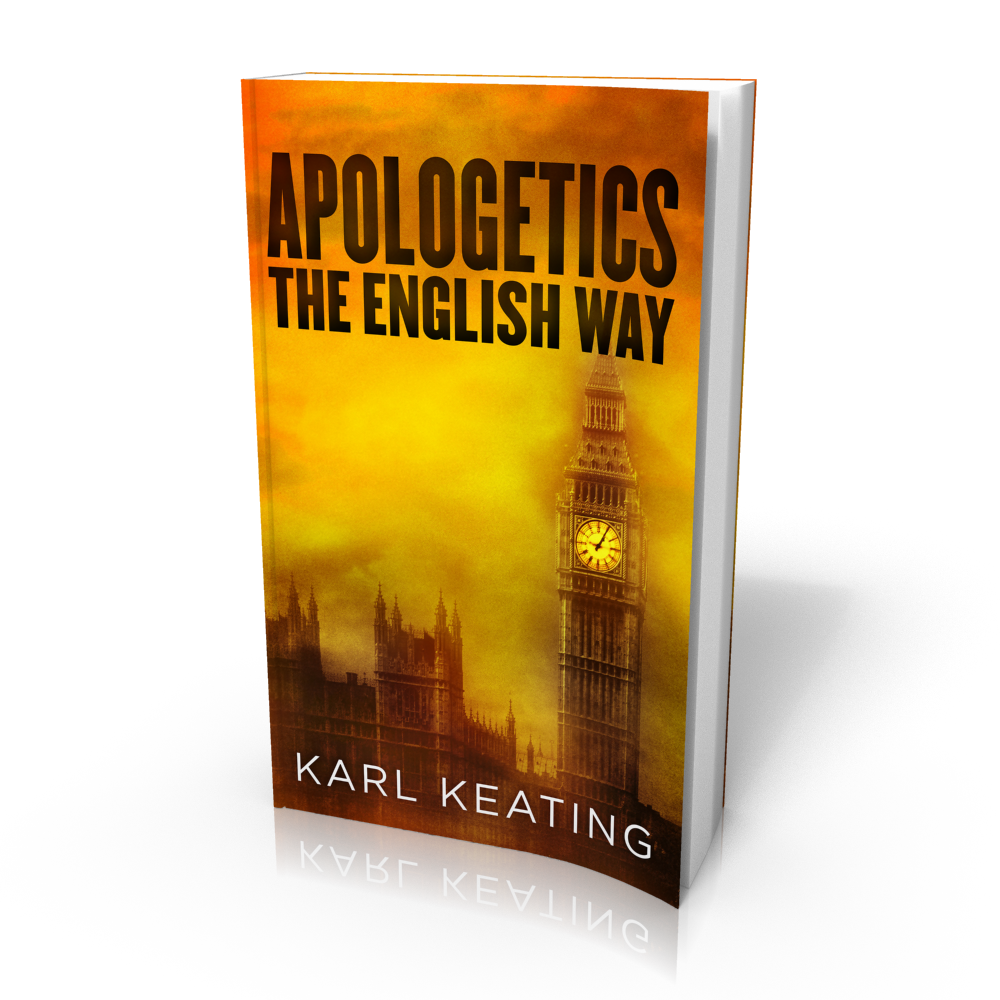 Sign Up for My Newsletter and Get This Book Free!
In a few weeks I'll start writing an email newsletter that will keep friends informed about my book projects.
I'll share work in progress, solicit reader input, offer early-bird pricing on new titles, and sometimes even offer publications for free.
The free newsletter will appear every two weeks. There's no obligation. You can unsubscribe at any time, and I won't share your email or name with anyone.
As a thank-you for signing up, I'm offering a digital* copy of Apologetics the English Way, a collection of my favorite apologetics writings, all from British apologists of yesteryear.
The authors include John Henry Newman, Hilaire Belloc, Arnold Lunn, Ronald Knox, and Herbert Thurston, S.J. You probably know some of them already. You'll be delighted to make the acquaintance of the rest of them.
These were men who could explain and defend the faith not just with compelling arguments but with wit and winsomeness. I've gathered together what I think are their very best apologetical writings.
This 300-page book is yours with my compliments when you subscribe.
(*Don't use a dedicated ebook reader? No problem! You can read this book on any device: desktop, laptop, tablet, or smartphone, whether Windows, iOS, or Android. All you need is the free Kindle App from Amazon.)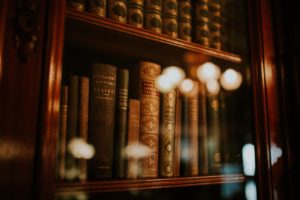 Writing in Multiple Genres
Most of my books have been on religious themes, particularly apologetics. I'll continue to write such books—in fact, I have several in the works. But I write (or will write) in other genres too: hiking/backpacking, literature, self-publishing, even fiction.
Most writers who write in two genres have separate websites for each, the better to cater to their readers. I appreciate the utility of that. Someone interested in hiking books may have no interest in religious books.
But I don't want the burden of maintaining four, five, or six websites, one for each genre I write in. I'd end up spending my days tweaking the websites rather than writing.
So here I'll talk about all my books and hope readers interested in one genre will profit from hearing about others. (Example: there's a religious angle to hiking in God's creation.)
During the second half of 2018 I hope to write several more backpacking books (two are halfway done already, and a third has been outlined).
I expect to finish a three-volume beginner's guide to Dante's Divine Comedy—you know, that wonderful epic poem that most high school and college students no longer get introduced to.
Those and other books will be talked about at this website and in my forthcoming newsletter. (See the article to the left about how to subscribe and get a free book.)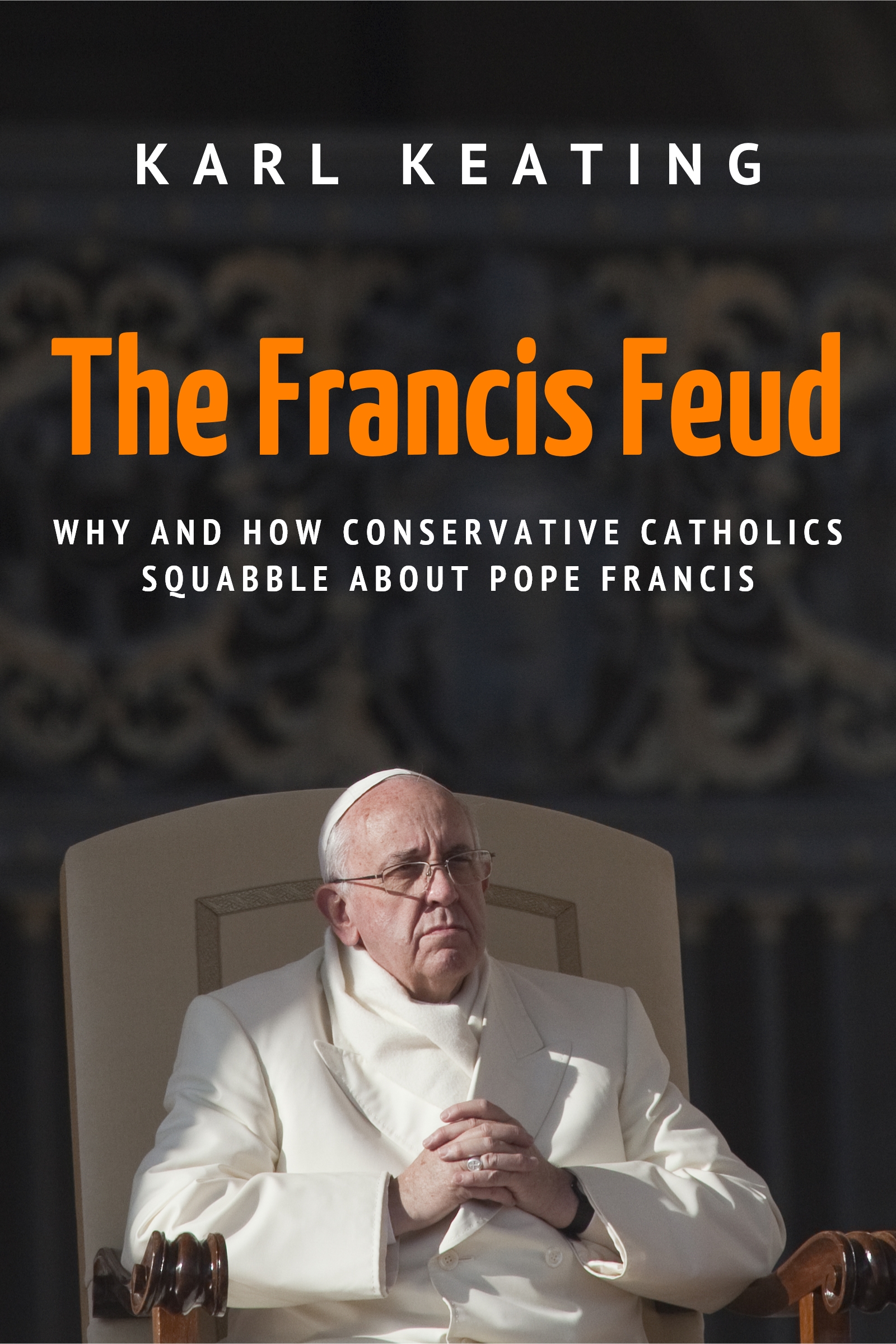 EWTN Viewers Get 50% Off
The Francis Feud: Why and How Conservative Catholics Squabble about Pope Francis is at half price ($3.99), as a courtesy to those who watched my June 13 appearance on EWTN Live with Fr. Mitch Pacwa (and to those who missed the program but wished they had seen it).
You can get the ebook for 50% off through Thursday, June 21. After that, the price goes to $7.99.
This is the most controversial pontificate in memory. Catholics are taking sides, for and against the pope and each other.
Some like everything Pope Francis says and does. Others think he's tearing the Church apart. Some say he's a breath of fresh air. Others say he's sowing confusion in the ranks.
How are faithful Catholics to understand this pontificate, and what limits, if any, should there be on criticizing a reigning pope?
Those are some of the things I write about in The Francis Feud. I hope you'll get it, read it, and recommend it to your friends. (And, yes, you can tell them about this limited-time discount.)
You'll find more information about this book in a recent post at my Blog (use link at top).
Perhaps My Most Controversial Book
Can you read a 310-page book in 90 minutes? Neither can I. No one can, at least not with comprehension. But that's what some reviewers claimed they did when I came out with The New Geocentrists.
My book refutes the notion—popular with some Catholics and Protestants—that the sun, planets, and stars revolve around a stationary Earth. Proponents say this idea is demanded by a literal reading of the Bible. I explain why they're wrong, both biblically and scientifically.
Friends of the chief Catholic geocentrist knew my book was coming out. They were ready. Within two hours of its appearance at Amazon they posted a spate of one-star reviews. Of course, they hadn't seen the book. They just "knew" my position had to be wrong, so they wrote accordingly. But judge for yourself.
Watch the video to the right, and then go to the My Books page for more information about The New Geocentrists.
Trailer for The New Geocentrists